Holiday Oreo Truffles and a Giveaway!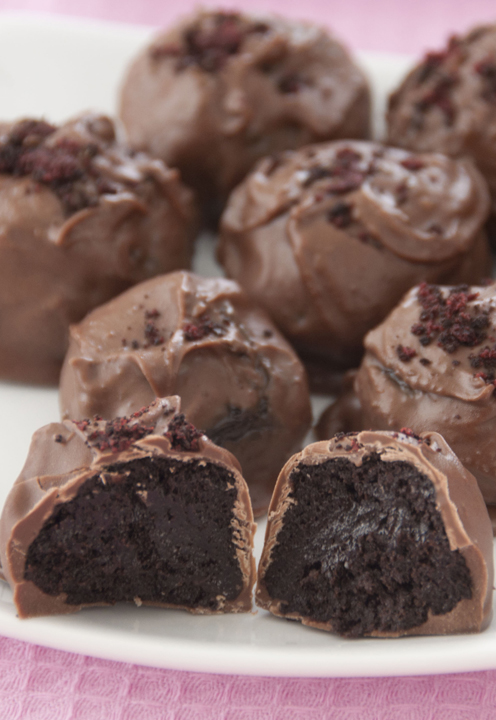 Serves:
33, depending on size
1 package of Holiday Winter Oreos
1 (8 oz) pkg cream cheese, softened, cut into chunks
16 oz. chocolate candy melts
Set a long sheet of wax paper over a cookie sheet, set aside. Place whole Oreos in a food processor and pulse until finely crushed (alternately if you don't own a food processor you can place Oreos in a large Ziploc bag, seal bag and crush with a rolling pin until finely crushed). Reserve a few crumbs for sprinkling on top of truffles at the end (optional).
Add chunks of cream cheese and pulse in food processor until evenly moistened and forms a "dough".
Scoop mixture out and form into 1 inch balls then align on prepared cookie sheet. They will be mess- that's OK.
Place truffles in freezer for 10 minutes.
Melt chocolate according to directions on package. Do not scorch. If microwaving, only do so in 20 second intervals, stirring each time.
Remove truffles from freezer and dip in melted chocolate, using two forks, a spoon, or a toothpick, and evenly coat them and allow excess chocolate to run off (you may need a little more chocolate - I didn't).
Return to baking sheet, immediately sprinkle tops with remaining crushed Oreos then allow chocolate to set.
Store covered in an airtight container in refrigerator.
Recipe by
Wishes and Dishes
at https://wishesndishes.com/holiday-oreo-truffles-giveaway/