Comforting, creamy White Cheddar Truffled Macaroni and Cheese recipe that takes your mac & cheese dinner to a whole new level!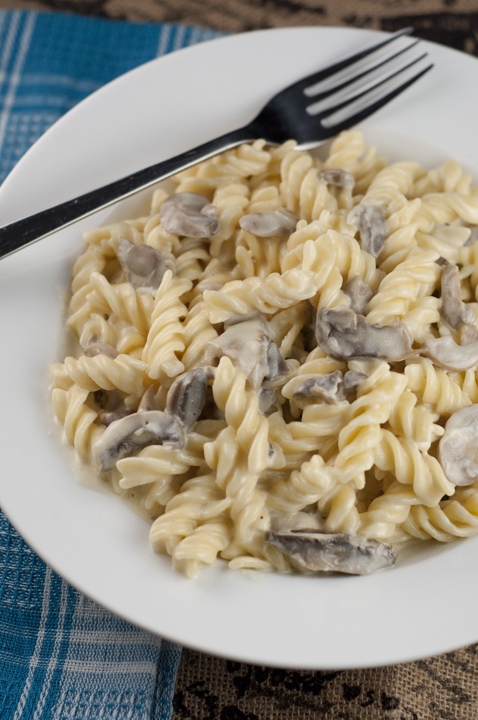 I make it my goal in life to try every macaroni and cheese recipe under the sun – one giant spoonful at a time.  When I saw different ideas for truffled macaroni and cheese floating around the internet I knew I just HAD to try it for myself.  Let's just say I was a little heavy-handed when I was dishing out my portion of this White Cheddar Truffled Macaroni and Cheese….it is THAT good.
One of the things I love most about a classic macaroni and cheese lunch or dinner is that it's hard to go wrong when combining melted, creamy cheese and pasta (two loves of my life).  You won't even miss the meat in this meal and neither will your family!  By all means, definitely feel free to add some cooked chicken to this White Cheddar Truffled Macaroni and Cheese to make it more of a hearty meal.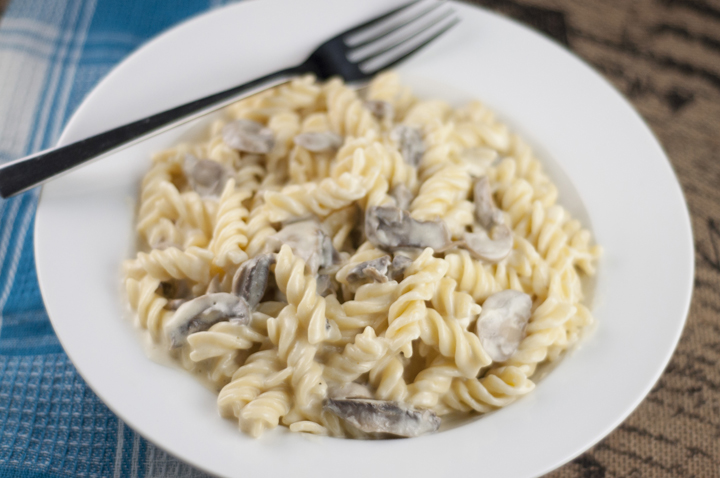 You can use olive oil in place of the truffle oil, but I just feel the truffle oil gives a special intense earthy flavor that jazzes up an ordinary mac and cheese.  Since you are using truffle salt, you really can get away with not using the truffle oil as this will also keep the cost of the dish down.  You can serve this as a side dish for the holidays (oh, this would be super fancy to make for a Valentine's Day dinner in) or just your average, every day dinner.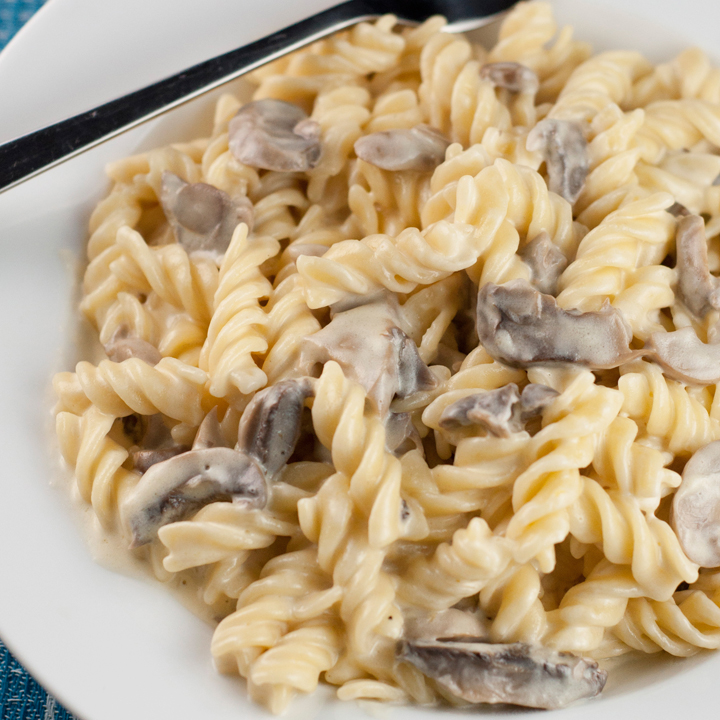 If this one doesn't do it for you, be sure to check out my other favorite drool-worthy mac and cheese recipes on my blog:
Creamy Apple Butter Macaroni and Cheese
Creamy Crock pot Macaroni and Cheese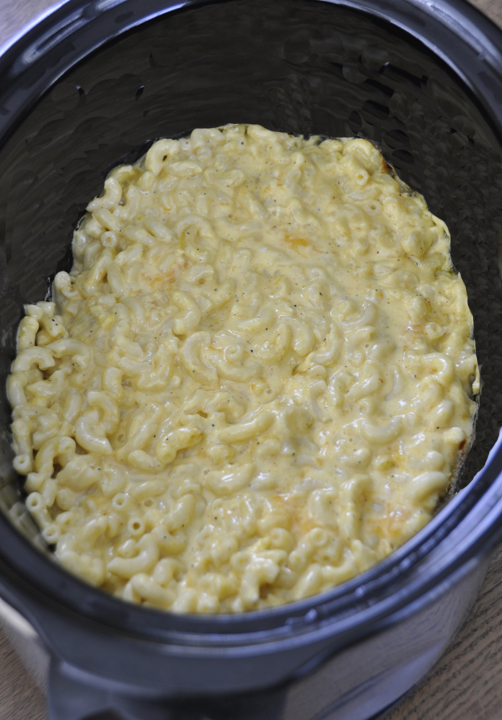 Margherita Macaroni and Cheese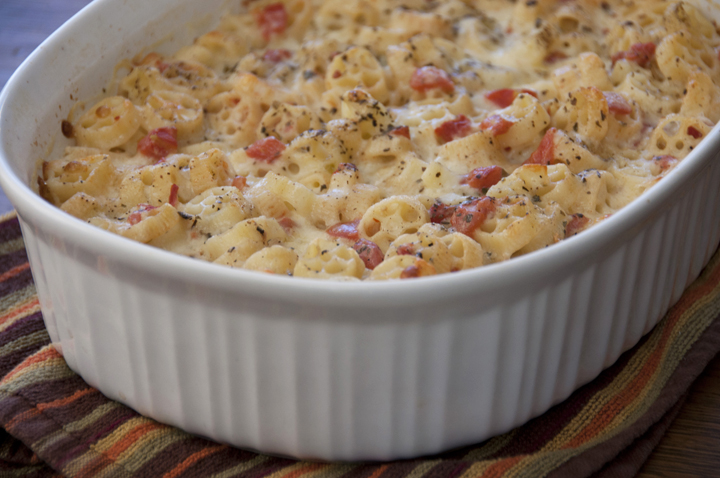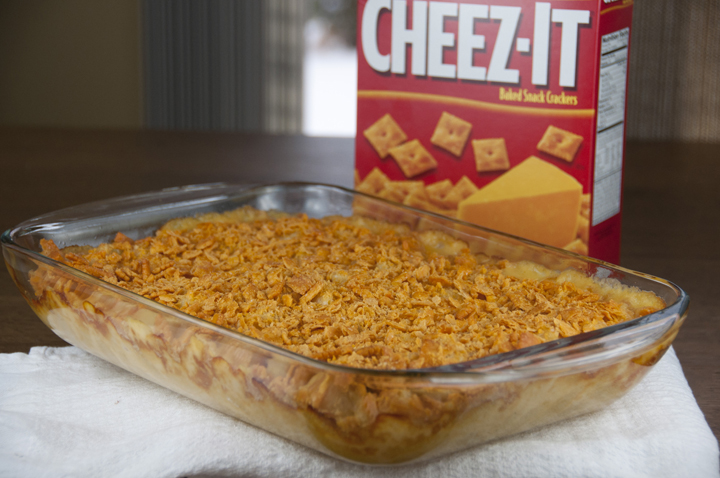 White Cheddar Truffled Macaroni and Cheese
Comforting, creamy White Cheddar Truffled Macaroni and Cheese recipe that takes your mac & cheese dinner to a whole new level!
Ingredients
1 lb. dry cavatappi pasta
16 oz extra sharp white cheddar cheese, freshly shredded
1 pint heavy cream
¾ teaspoon Truffle Salt, divided
1 cup Shiitake or Cremini mushrooms, stems removed and caps sliced ½-inch
2 garlic cloves, chopped small
truffle oil (can use olive oil)
freshly ground black pepper, to taste
Instructions
In a large pot bring salted water to a boil and cook pasta according to directions on box.
Drain the pasta and set aside.
In a sauce pan, heat 1-2 tablespoons of the oil on medium heat. Add mushrooms and garlic.
Halfway through cooking the mushrooms add ¼ teaspoon Truffle salt and stir. Continue to cook the mushrooms until they are done.
In a saucepan, heat heavy cream over medium heat. As it is just starting to boil, add cheese and stir. Turn the heat down to low and stir until the cheese is completely melted.
Add remaining ½ teaspoon of Truffle Sea Salt and stir.
Next, mix in the pasta and the mushroom with the cheese sauce and stir until mixed thoroughly. Season with pepper to taste and stir. Serve hot.
Reheating leftovers: add a splash of milk or heavy cream to thin the cheese sauce before heating.
Recipe source:  adapted from myrecipes.com, foodnetwork.com and  bigbearswife.com

- Craving more?
Sign up for the Wishes & Dishes Newsletter
for a fresh serving of content delivered every week to your inbox! And stay in touch on
Facebook
,
Twitter
,
Pinterest
and
Instagram
for all of the latest updates!