All about my participation in the pre-inaugural cruise out of Bayonne, New Jersey/NYC for Royal Caribbean's new ship, the Anthem of the Seas!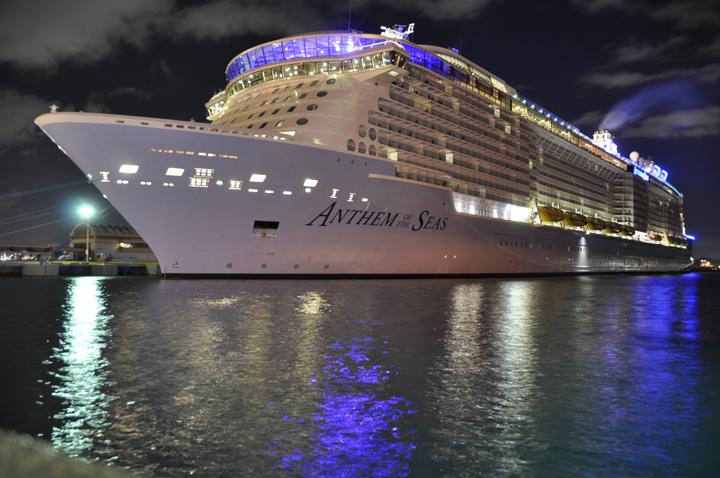 Earlier this month, my husband and I had the opportunity to be the first passengers to experience the Royal Caribbean Anthem of the Seas for a 2 night stay out at sea from it's new home port in Bayonne, New Jersey.  It is an absolutely impressive and beautiful ship that far exceeded my expectations. My husband and I have sailed with Royal Caribbean on more cruises than I can count.  We like to call it "Loyal to Royal".  I have reviewed their Oasis of the Seas ship in the past and was excited to try something new!  Now I'm really not one for change and our last 5 or 6 cruises have been exclusively on the Allure of the Seas or the Oasis of the Seas…but I was happy to try out a new ship and now I am hooked!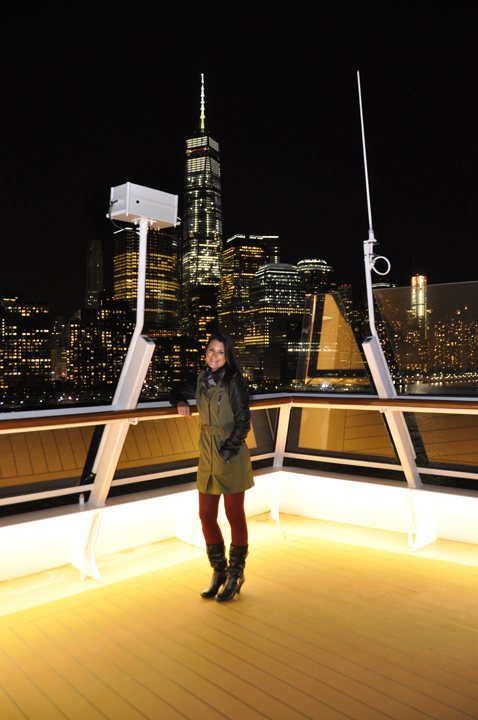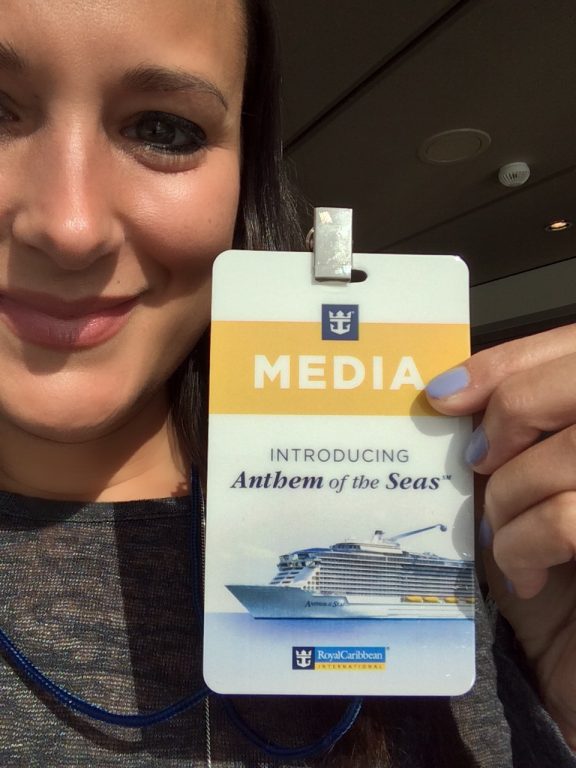 As the ship left harbor it sailed up the Hudson River giving all of the guests on board a stunningly beautiful view of the New York City skyline at night.  This was something special the captain did for us for the pre-inaugural cruise! It truly was a magical experience being on deck while passing by the Statue of Liberty, One World Trade Center (formerly known as "Freedom Tower") and the Empire State Building.  The weather was absolutely perfect that night for a November day – clear skies and unseasonably warm to be out there enjoying the once in a lifetime, unique view of the city.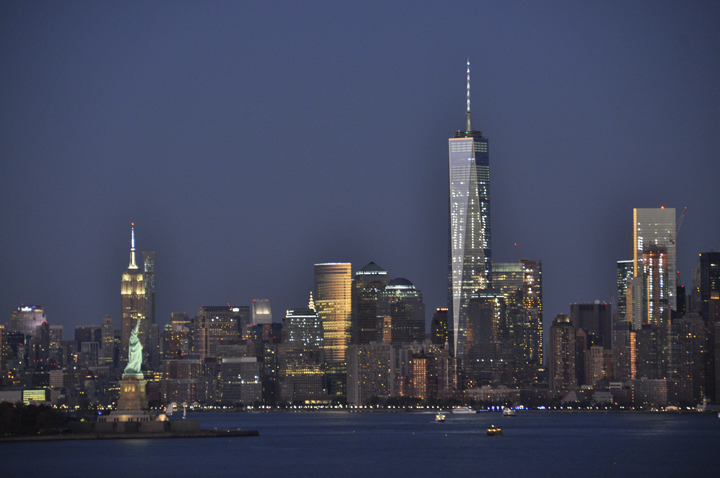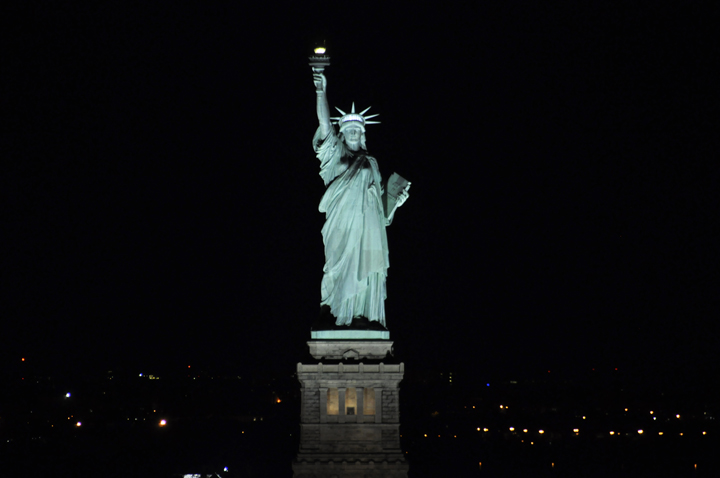 The decor is very modern on the Royal Caribbean Anthem of the Seas and the ship is very clean and well maintained.  The staff on board the Anthem was very courteous and well-trained. They sure do know how to put on a good cruise!  The ship was large enough that there was plenty to do but small enough so I didn't feel like it was a pain to get to anywhere. The ship does seem to play to millennials pretty heavily, but considering that I am one of those, it was perfect for me.  The technology was very innovative and on point.  We crammed so many activities into those two days on board.  We took full advantage of the short lines since this media cruise was only a fraction of the passengers the ship would normally hold on a full sailing.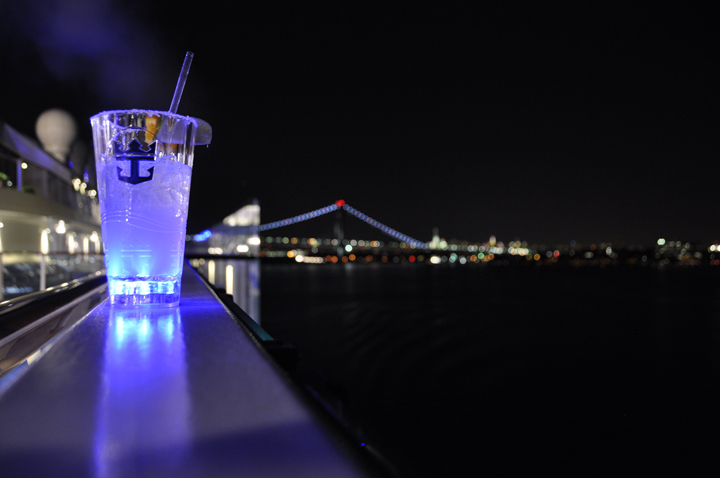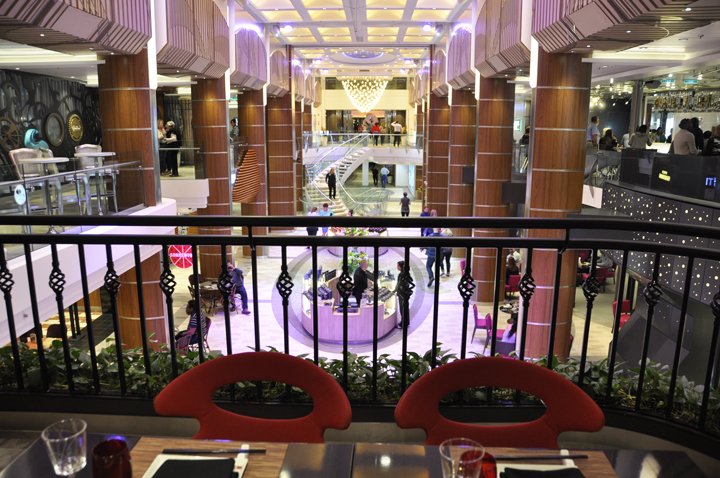 The entertainment on board was honestly the best I have ever seen on any cruise, especially the band "Phoenix LV" who were the best band I have ever seen live, hands down.  The talent on board blew me away!  "We Will Rock You" was beyond entertaining and the singing voices were exceptional.  Make sure you stay until the end for the highlight of the show – "Bohemian Rhapsody"!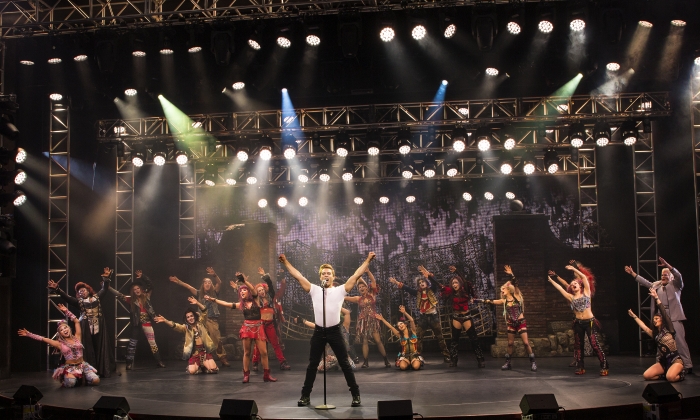 My favorite show of all was called "The Gift".  Royal Caribbean describes "The Gift" as "a musical journey of fantasy and illusion that begins one stormy night with the arrival of a magical gift.  It had me in tears half the show as it was incredibly beautiful and a touching story!  I don't want to spoil it, but it is a MUST see if you cruise on the Anthem.

Besides the shows and live entertainment, there is roller-skating, a large casino, bumper cars, Ripcord by iFly indoor skydiving experience (yes, I did this), FlowRider where you can catch a wave right on board, circus school with trapeze training and more!  You will have more to do than you can even fit into your time on the ship.  The bumper cars were one thing that was very unexpected to see on a cruise ship!  This was great because kids and adults alike can enjoy this activity.  It's definitely worth the try and you will get plenty of laughs out of it.  It brings out the kid in everyone!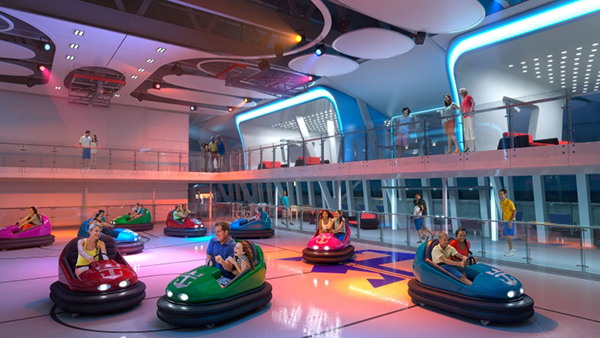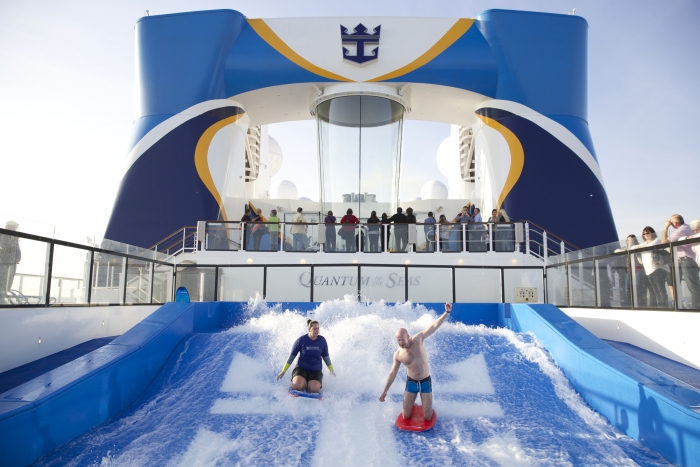 My husband was most excited about the iFly which is an indoor skydive tube on the back of the boat that gives you the same feel as skydiving (I posted a video on YouTube that you can see here).  He forced me to try it out and I was glad I did – what a cool experience!
All guests had the opportunity to board the North Star: a jewel-shaped glass observation capsule that takes you over 300 feet above sea level.  It provides 360-degree breathtaking views from the best seat in the house!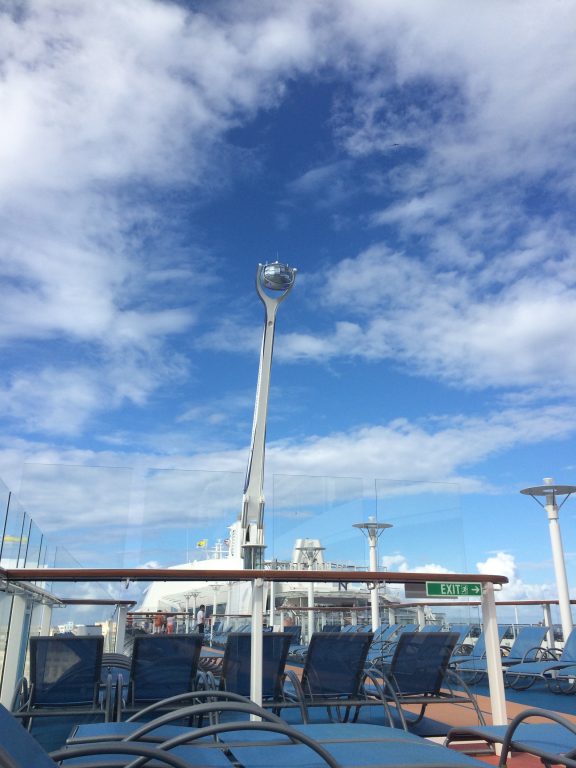 There was the Two70 room on board and it was so beautiful. We watched the show here called "Spectra's Caberet" during our final night on the cruise. The whole place completely transforms for a totally unique experience!  It's an electric multi-dimensional cabaret where you will be transported into invisible realms.  It is very entertaining with catchy pop music!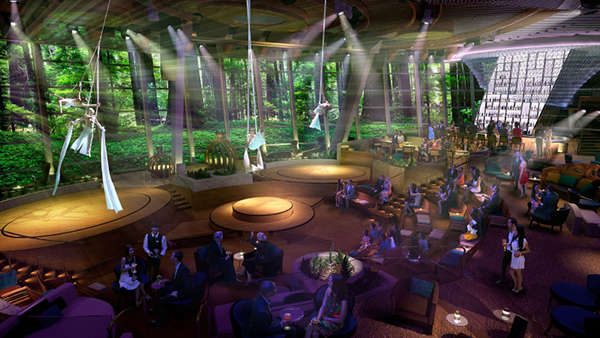 The layout of the rooms was different on this ship than what I was used to.  They are very roomy and the interior rooms actually have virtual balconies!  How cool is that?  We also got to tour the Royal Loft suite which was amazing (maybe someday…) 🙂
The Bionic Bar is truly innovative and is the first true robotic bar in the world.  It was a really neat  idea and was so popular throughout our whole trip – everyone else seemed to love it!  It is a very unique experience watching a robot mix your drink, that's for sure.  You place your order on an iPad and can get traditional drinks or completely customize your own and choose the ingredients and alcohol.  I had a little too much fun with this!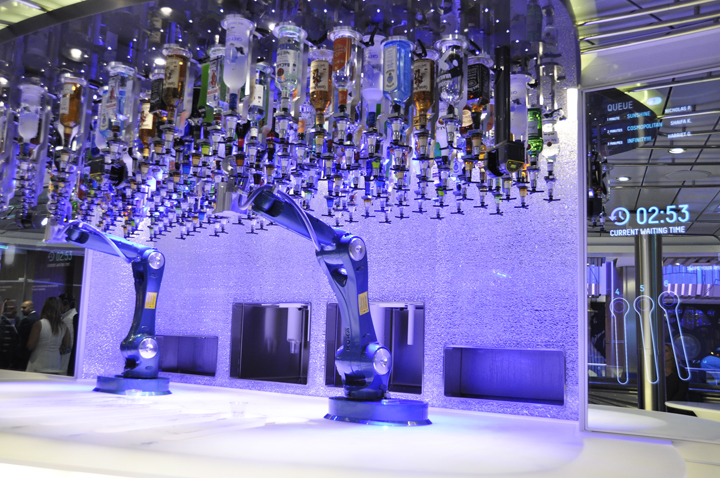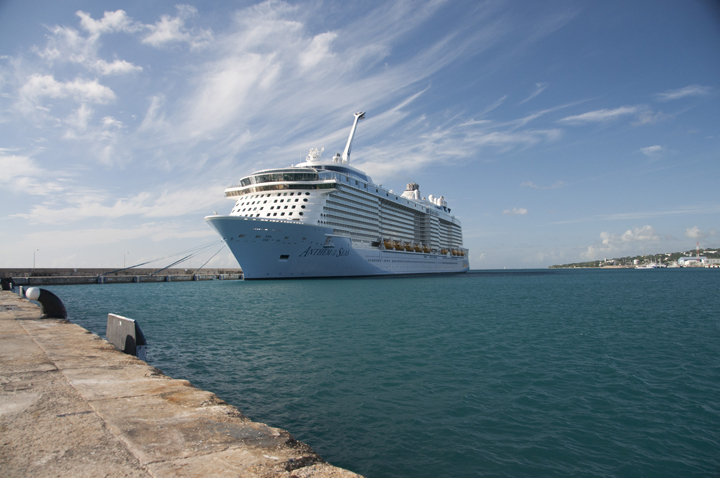 The most important thing to me, of course, is the food.  Being a food blogger where my work life revolves around food, I looked forward to trying out all of the different restaurants and dishes on board. There's definitely no shortage of incredible dining options about the Anthem of the Seas. The food aboard the ship was truly the best I have ever had on any cruise!  The whole concept of "Dynamic Dining" was new to me on this cruise.  I honestly wasn't sure what to expect (again…I dislike change) but I think it is a great approach to allowing guests to have very diverse dining options.  There is"Dynamic Dining Choice" (which allows guests to decide when, where, and with whom to dine each evening) and "Dynamic Dining Classic" (for those who prefer a more traditional experience).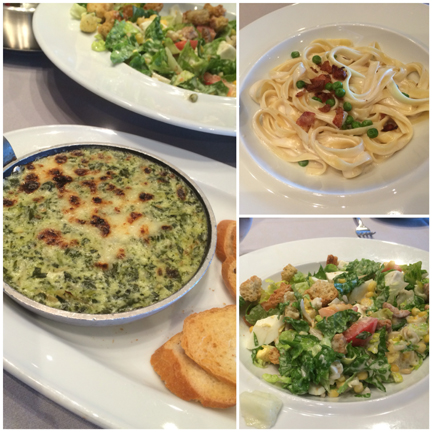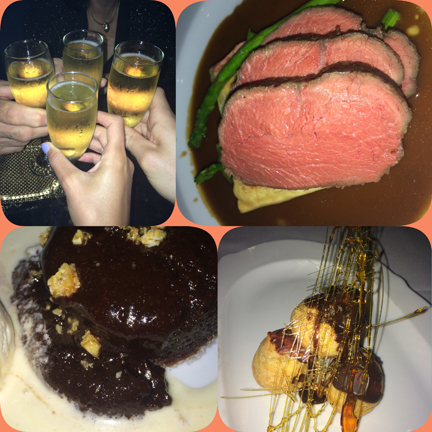 These programs are a fresh approach to the traditional main dining room with five complimentary, full service restaurants (including one for Suite guests only), each with its own distinctive cuisine and ambiance.  Each venue (American Icon Grill, Chic, Silk, and The Grande) features rotating menus that deliver new selections nightly, as well as a few favorites that remain.  It's nice to have a change of pace each night and I promise that you will never get bored with the food!  There are also specialty restaurants you can enjoy at a reasonable cost.  We loved Jamie's Italian which is a popular restaurant from Britain's famous chef/campaigner, Jamie Oliver!  The food was delectable and we absolutely stuffed ourselves.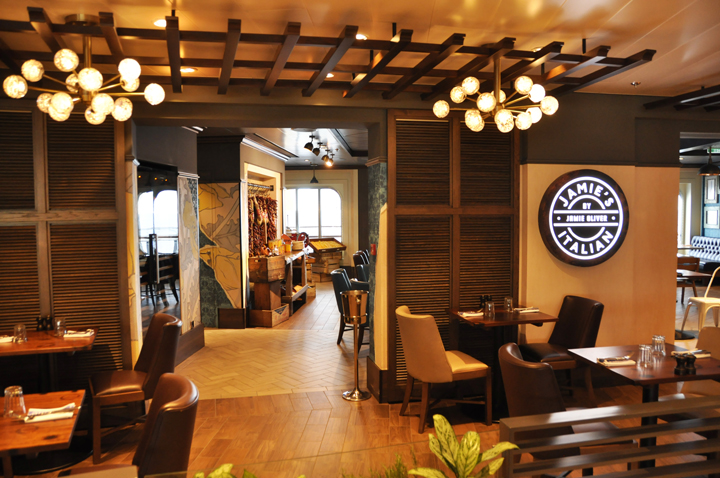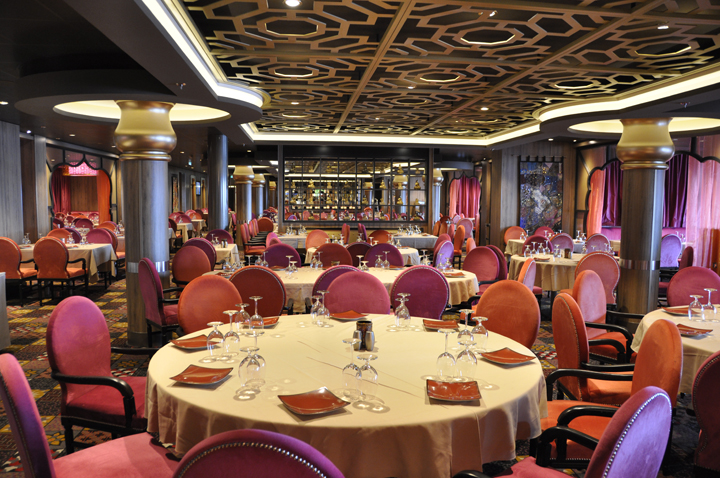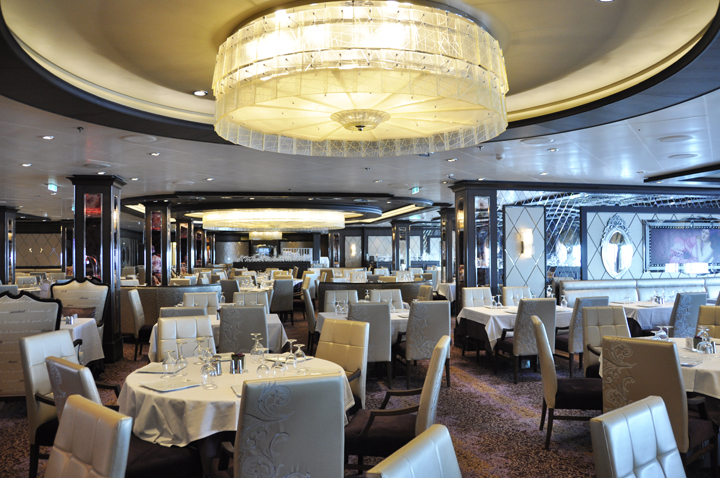 The food was very tasty in the windjammer cafe and all of the specialty dining restaurants that I tried.  The quality of food and service far surpassed my expectations!
I was also fortunate enough to take a behind-the-scenes culinary tour in the kitchen with culinary specialist, David Reihana.  It was so cool to get the inside scoop on how they feed thousands upon thousands of people each day aboard the ship!  Seeing all the chefs in action and the millions of dollars worth of kitchen equipment needed to make all of that food was mind-blowing.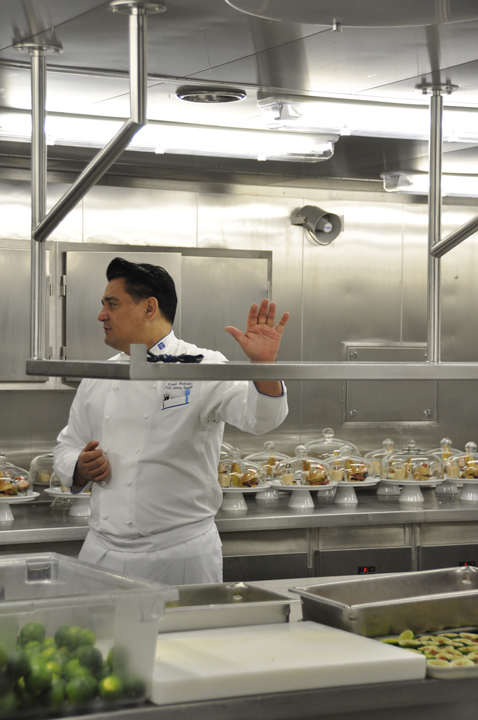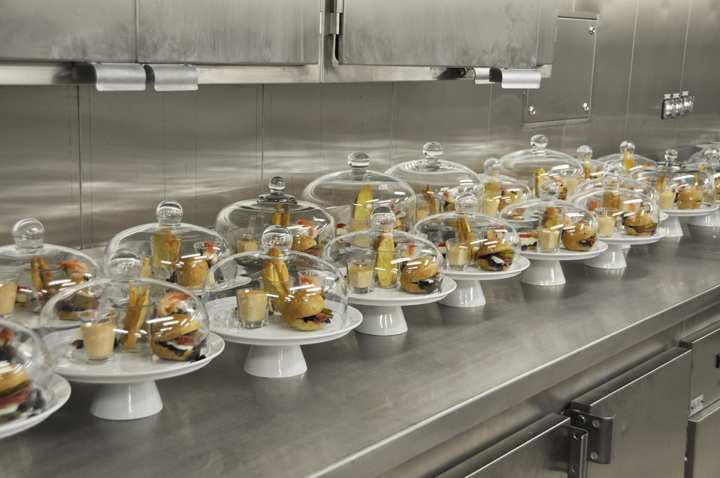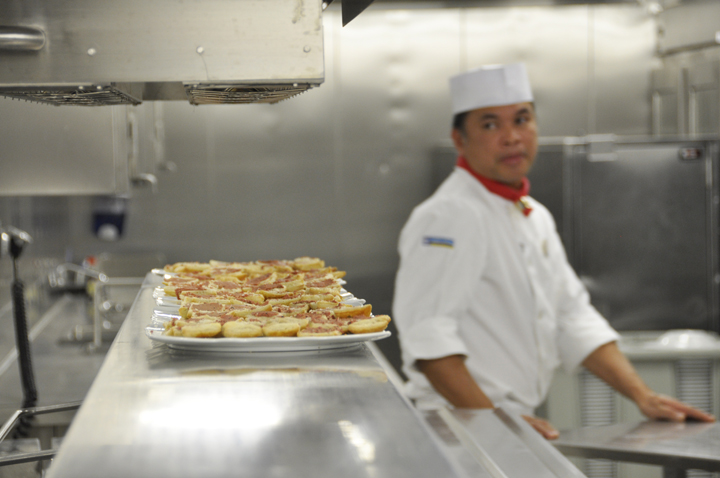 I recommend this ship to novice and experienced cruisers and I want to thank Royal Caribbean again for such an amazing trip.  The service everywhere we went was excellent and the ship was extremely clean and comfortable.  I stand by my viewpoint that cruising is for everyone because it is what you make of it: indulge or be adventurous!  There are plenty of dining options to explore and enough entertainment to make your time at sea an experience to remember forever. What stuck out to me the most was the wonderful food and the unforgettable entertainment.  To me, those are two of the most important aspects of what I look for in a vacation.  I was so impressed by everything the ship had to offer and really enjoyed my time on the Royal Caribbean Anthem of the Seas!  I can't wait for my next cruise.  Until next time, Royal Caribbean!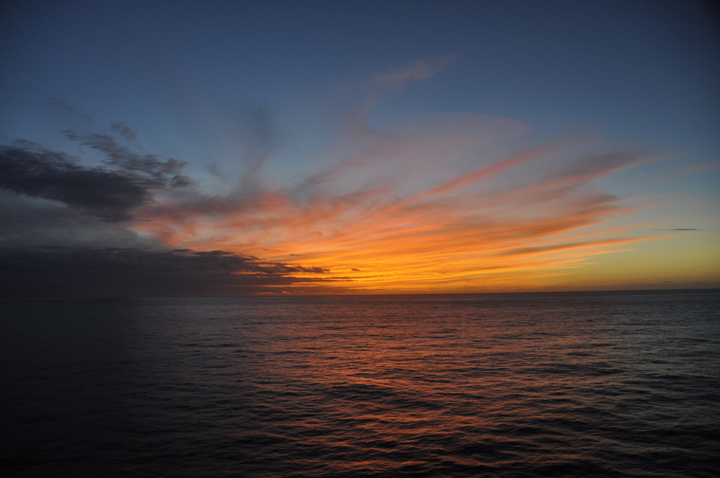 - Craving more?
Sign up for the Wishes & Dishes Newsletter
for a fresh serving of content delivered every week to your inbox! And stay in touch on
Facebook
,
Twitter
,
Pinterest
and
Instagram
for all of the latest updates!