A lot of times I like to take shortcuts when it comes to side dishes for a meal.  This is mostly because I'm putting all my effort into the main course which tends to be a lot of work sometimes….and let's be honest, I am not very good at multi-tasking.  In fact, I'm horrible at it.  If I don't focus on just one task at a time I tend to screw something up (even when I do only have one task it's iffy).
This time around I decided to make a Mexican rice side dish instead of buying the pre-packaged "throw it in the microwave and done" rice.  Although, those are very tasty sometimes.  Don't get me wrong, there's definitely a time and a place for shortcuts, but I was making slow cooker chicken tacos (recipe coming soon) which freed me up to do other things while the slow cooker was doing all the work.  Gotta love it!
This rice is creamy, sticky (in a good way), fluffy, and sooo flavorful.  It also could not get any easier to throw together.  You can make this using any salsa you like and also make it as hot as you wish.  Mr. Wishes doesn't like spicy food and I accidentally bought "hot" salsa.  At least one of us enjoyed it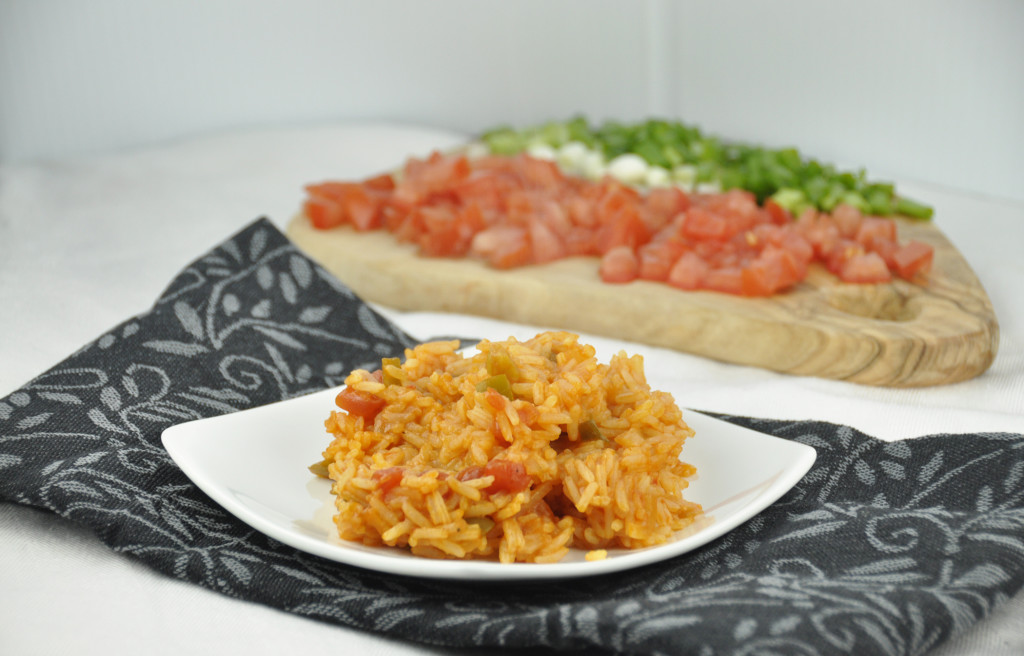 INGREDIENTS:
1 teaspoon extra virgin olive oil
1/4 cup minced onion
salt & pepper
1 cup salsa
1 cup jasmine rice
2 cups vegetable broth
DIRECTIONS:
Heat oil in a pot over medium heat. Add onion, season with salt & pepper, then saute until tender, about 5 minutes. Add salsa, rice, and vegetable broth then bring to a boil. Lower heat then place a lid on top and simmer until rice is tender, about 20-25 minutes.
Serve as a side dish with any Mexican meal!
Recipe source: adapted from iowagirleats.com
- Craving more?
Sign up for the Wishes & Dishes Newsletter
for a fresh serving of content delivered every week to your inbox! And stay in touch on
Facebook
,
Twitter
,
Pinterest
and
Instagram
for all of the latest updates!