If frozen drinks in October are wrong, then I don't wanna be right. But hey, it's ORANGE for Halloween, right?!
I'm completely in a summer-fall purgatory here.  Someone save my season-confused mind that comes as a result of summer-like weather in October.  I really can't decide whether I want to cling to the last tiny bits of summer weather or plunge right into fall cooking and baking.
Well, I don't care that it's not summer anymore – I'm still going to share a frozen drink recipe with you today that will make you not care about what season it is, you'll just want to make it all year 'round.  These daiquiris are very pretty, as you can see, and are also easy to make.  I liked the fact that there was just a touch of lime in them so that the sweetness of the peaches really stood out.  There's just something about the fresh fruit peach daiquiri that can not be equaled by any other drink!
So put those peaches you canned this summer to good use!  By the way, the more ripe the peaches are, the more naturally sweet these daiquiris will taste.  As peaches become slightly overripe, their sugars concentrate and the flavor that you get is better.  Mine were overripe (ones that I picked from my tree in my backyard) and I wouldn't have it any other way.
Simple and perfect.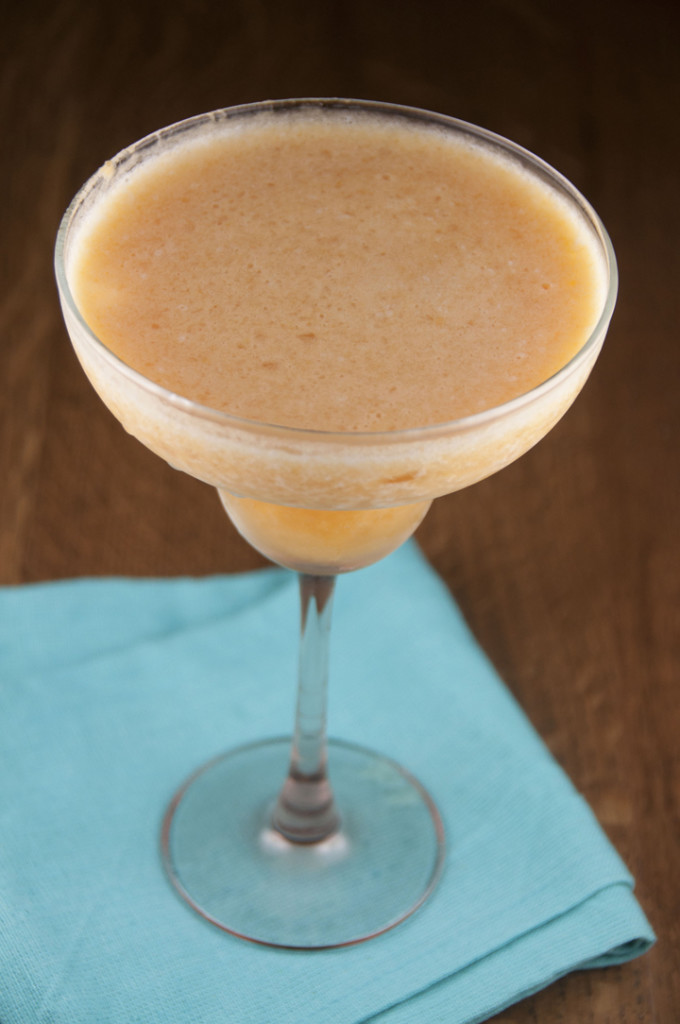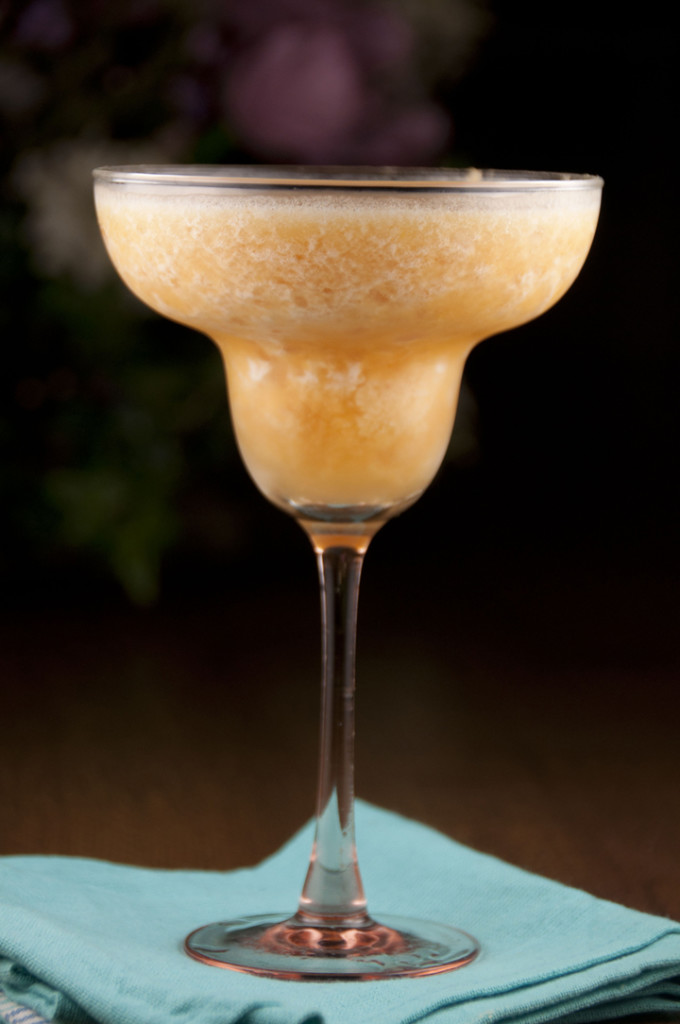 INGREDIENTS:
*this made 5 drinks*
3 large fresh peaches (peeled, pitted and quartered)
3 tablespoons sugar
1/2 cup coconut rum (or any light rum)
2 tablespoons fresh lime juice
3 cups crushed ice
DIRECTIONS:
Place first 4 ingredients in an electric blender; process at high speed until smooth. Add ice, and process until nice and slushy.
- Craving more?
Sign up for the Wishes & Dishes Newsletter
for a fresh serving of content delivered every week to your inbox! And stay in touch on
Facebook
,
Twitter
,
Pinterest
and
Instagram
for all of the latest updates!