This delicious brown sugar meatloaf is glazed with brown sugar and ketchup for a moist and flavorful weeknight dinner.  Perfect comfort food!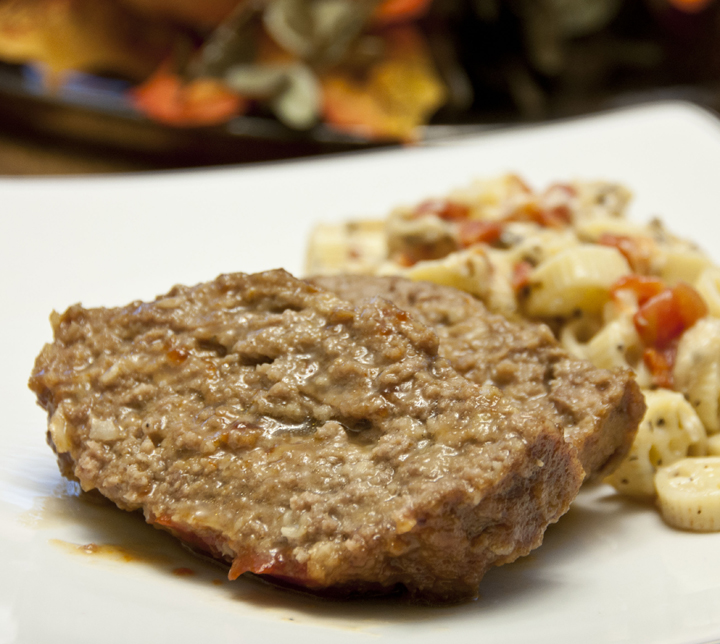 I have an awesome savory recipe for you today!  I am going to speak for us all here and assume that we can all use a little break from the sweets and sugar comas that have been Wishes and Dishes-induced in the past week or so.  Don't you worry, I'm sure it won't last long and I'll be back to posting sinful desserts in no time at all.
It still feels like summer here as far as the weather goes and I'm LOVING it.  What's the weather like in your neck of the woods?  I'm seasonally confused – the leaves are changing and the fall decorations are in full swing everywhere I go, but it's been in the 70's for the past week or so with plenty of sunshine.  Let's hope it sticks around! I don't know whether to grill out or whip up some cozy comfort food….
Either way, that time of the year has arrived where we all we start craving and therefore pulling out our favorite comfort food recipes and cooking them up to share with our friends and family.  This meatloaf was truly wonderful, moist, great tasting, and held together beautifully, even when sliced hot – this is especially nice for leftover meatloaf sandwich people.  Now if all of those things don't make up a great meatloaf, I don't know what does!
This meatloaf was the perfect amount of sweet & savory and I can't say enough good things about it.  I served it with this Margherita Macaroni and Cheese on the side.  This will be on the frequent flyer list for sure.
P.S.  If you love a good meatloaf, be sure to check out my favorite one of all time:  Bacon-Wrapped BBQ Meatloaf.  Have a great day!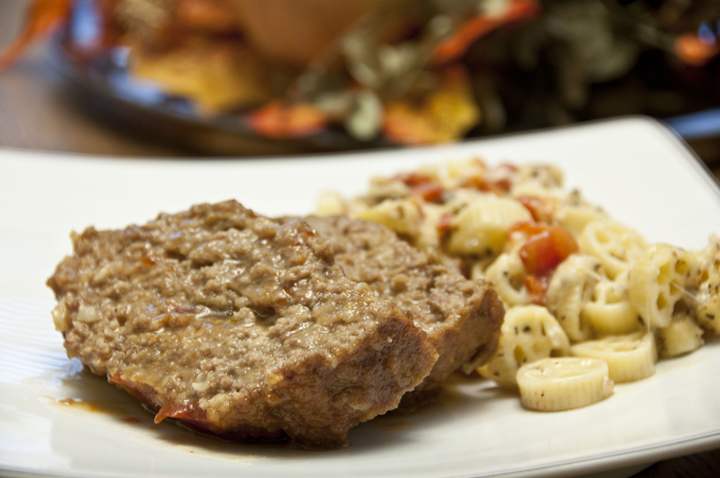 Brown Sugar Meatloaf
This delicious brown sugar meatloaf is glazed with brown sugar and ketchup for a moist and flavorful weeknight dinner. Perfect comfort food!
Ingredients
½ cup brown sugar, packed
½ cup ketchup
1½ lbs lean ground beef
¾ cup milk
2 eggs
1½ teaspoons salt
¼ teaspoon ground black pepper
1 small onion, chopped
1 garlic clove, minced
¼ teaspoon ground ginger
¾ cup saltine crumbs, finely crushed (can use bread crumbs)
Instructions
Preheat oven to 350 degrees.
Lightly grease a 5x9 inch loaf pan.
Press the brown sugar in the bottom of the prepared loaf pan and spread the ketchup over the sugar.
In a mixing bowl, mix thoroughly all remaining ingredients and shape into a loaf.
Place on top of the ketchup.
Bake in preheated oven for 1 hour or until juices are clear.
Recipe source:  adapted from food.com
- Craving more?
Sign up for the Wishes & Dishes Newsletter
for a fresh serving of content delivered every week to your inbox! And stay in touch on
Facebook
,
Twitter
,
Pinterest
and
Instagram
for all of the latest updates!