I hope everyone in the U.S. had a nice long Labor Day weekend full of fabulous eats and not too much "labor".  What did you do?  My hubby and I actually spent the majority of the weekend working outside on our patio.  All work and no play for us this holiday weekend!  I can at least see a light at the end of the tunnel now and can't wait to post a picture of the finished product.  I see a lot of campfires on the new patio in our near future!
If you ate like I did this Labor Day weekend, then you are probably looking for something light and healthy to counteract all of the damage you've done to your body.  At least I am!  This is one of my favorite smoothies to date and it's probably mostly due to the fact that I love the color of it.  Yes, I rank my favorite foods on color occasionally.  The amazing flavor didn't hurt, though.  I love the hint of almond flavor with the blueberries and the creaminess that the banana and Greek yogurt gave it.  Definitely try this sometime.
Here are a few of my other favorites smoothie recipes (all of these choices are dairy free!)
Watermelon Strawberry Banana Smoothie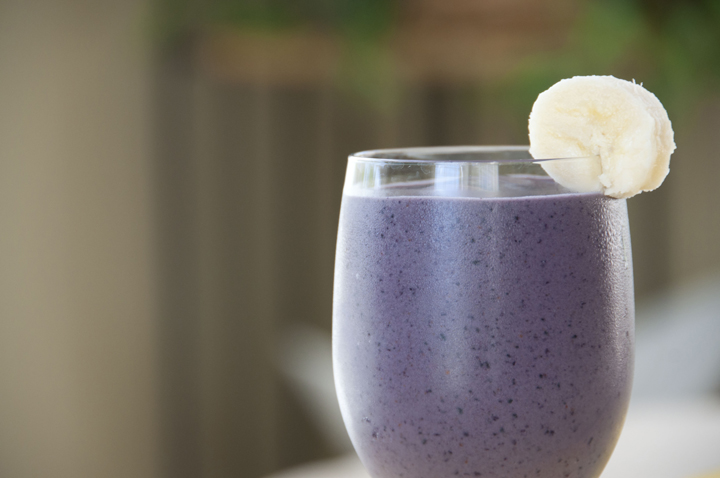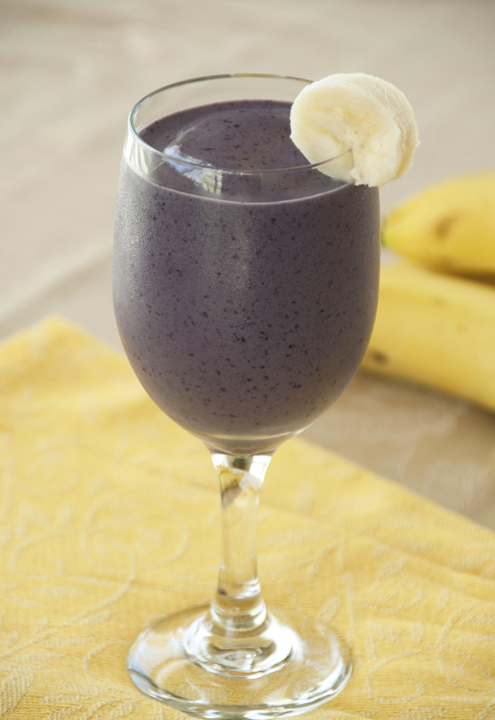 INGREDIENTS:
1 medium banana
1/2 cup plain Greek yogurt
1/2 cup plain unsweetened almond milk (or regular milk)
2/3 cup frozen blueberries
1 tbsp almond butter
1/2 cup ice
DIRECTIONS:
Put everything together in the blender and blend until smooth.
- Craving more?
Sign up for the Wishes & Dishes Newsletter
for a fresh serving of content delivered every week to your inbox! And stay in touch on
Facebook
,
Twitter
,
Pinterest
and
Instagram
for all of the latest updates!