"How beautifully leaves grow old. How full of light and color are their last days." – John Burroughs
After fully embracing pumpkin season, I have finally found time to take advantage of another flavor of the season: apples! I don't think I've ever met an apple dessert that I didn't like and this recipe for apple crisp is my new all-time favorite. Mr. Wishes spoke of this as the best apple crisp he has ever had….and he rarely, if ever, speaks in absolutes.
I never was quite sure of what the difference between a "crisp" and a "cobbler" was– they always seemed pretty similar to me. I decided it was high time I looked it up. A crisp is "a dessert of fruit baked with a sweet crumbly topping" and a cobbler is "a deep-dish fruit pie with a thick top crust." So after researching I came to the conclusion that perhaps the difference in a crisp and a cobbler is in the crust; a cobbler is more "pie-like" in it's topping, while the crisp has more of a crumbly nature for it's topping. This concludes the educational portion of this post. :o)
So if you have a bag of apple-picking gems sitting around, put them to good use and make the best apple crisp ever!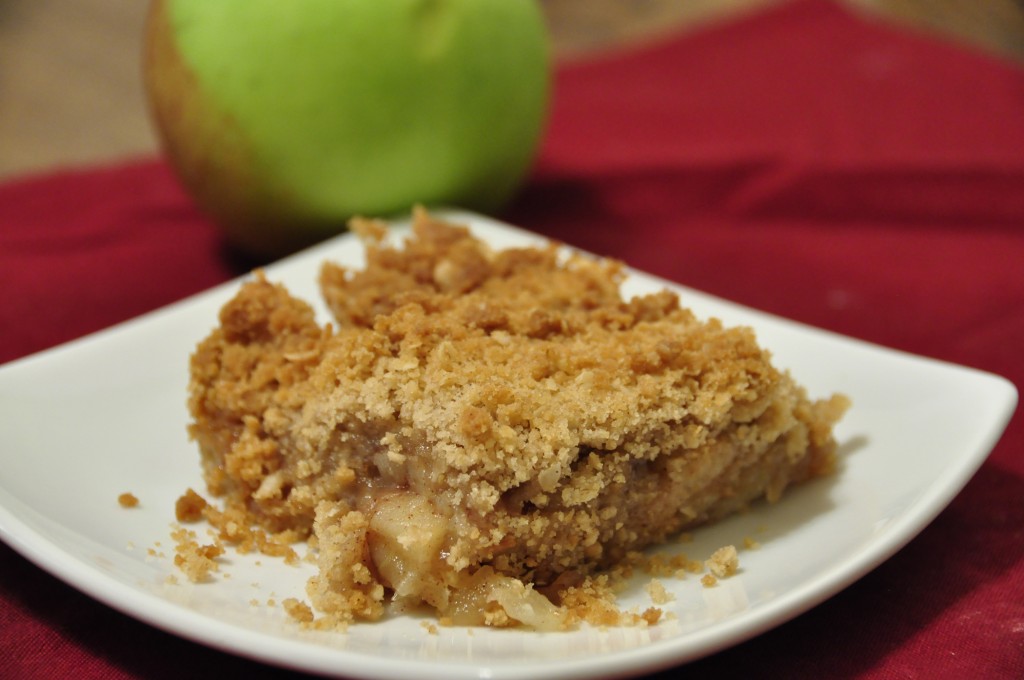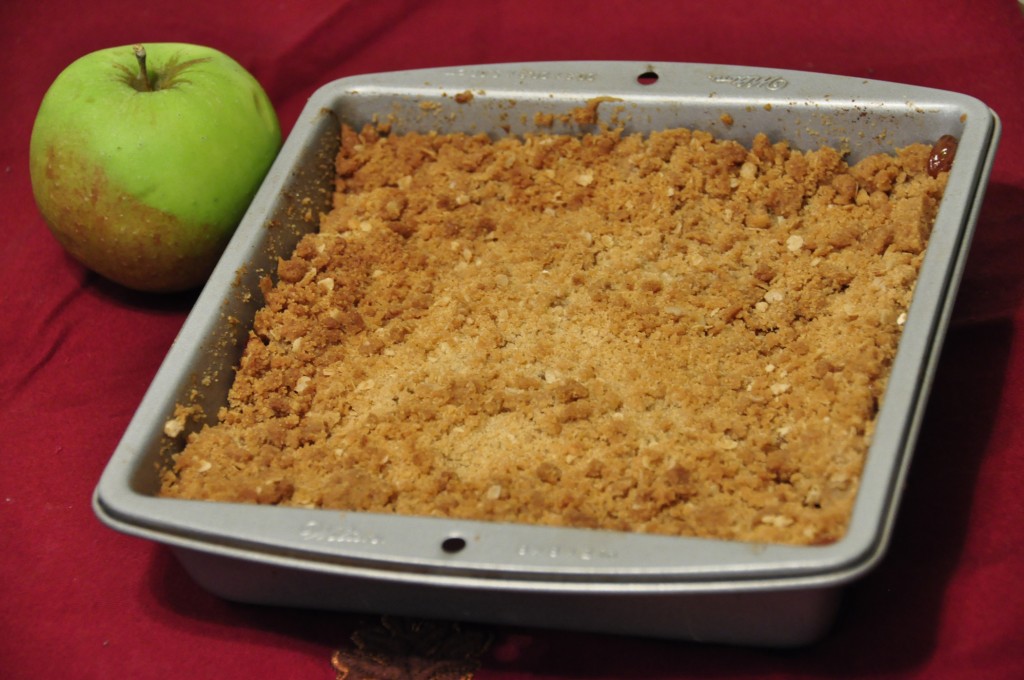 INGREDIENTS:  
*Bake in an 8×8 baking dish or double the recipe and bake in a 9×13 dish*
Filling:
5 to 6 medium-size apples, peeled, cored and cut into 1/4-inch slices. (About 7.5 cups)
3 tablespoons granulated sugar
1.5 teaspoon cinnamon
Topping:
1 1/3 cups all-purpose flour
1 1/3 cups lightly packed brown sugar
1/2 teaspoon ground cinnamon
1 stick unsalted butter, well-softened
2/3 cup finely chopped pecans (optional)
1/3 cup quick oats
PREPARATION:
  
Preheat the oven to 350. Generously grease an 8×8 baking pan with butter.
Place a layer of apple slices in the bottom  of the pan and dust with sugar/cinnamon mixture.
 Continue layering  apples and dusting with cinnamon/sugar until it is all used up.  Toss the apple  mixture until evenly coated in cinnamon sugar. The apples should be just  about to the top of the pan (they will cook down).
For the topping, place the flour, brown sugar, nuts, cinnamon and  oats in a large bowl and stir well with a wooden spoon. Work the butter  into the mixture with your fingertips until evenly distributed.  Take  one full handful of the topping and toss it into the sugared apple  mixture.   Spread the rest of the topping evenly over the apples.
Bake the crisp in the dish on a baking sheet on the center oven rack  until the topping is crunchy and the apples are bubbling — about 55-60 minutes.
- Craving more?
Sign up for the Wishes & Dishes Newsletter
for a fresh serving of content delivered every week to your inbox! And stay in touch on
Facebook
,
Twitter
,
Pinterest
and
Instagram
for all of the latest updates!