Almond Club Cracker Toffee recipe is salty crackers coated in a sweet toffee sauce and slathered with almonds. This will be your new favorite easy holiday go-to treat!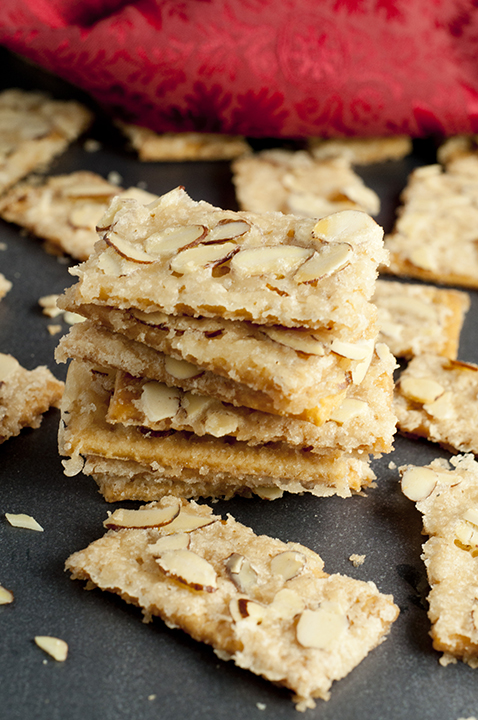 I'm here to save the day if you're a super last minute procrastinator baker when it comes to holidays like I happen to be. This Almond Club Cracker Toffee would make an amazing filler for your dessert trays on Christmas or just make it for an every day snack to munch on. This is such an incredibly quick and easy dessert or snack to whip together. I make this every year for the holidays, but I don't think this addictive deliciousness should be confined to just the holidays.
I'm so glad you're here! Follow along on Pinterest for more inspiration!
The first time I made this was with my mother-in-law years ago for the holidays and she gave me the recipe. I knew this needed to keep happening. This time I used Bob's Red Mill brand sliced almonds. They are great right out of the bag or putting on a salad, but also so perfect for baking with! I also used them in my "Grandma's Almond Macaroon" recipe this year. I love their products and use them in all of my recipes, especially around the holidays!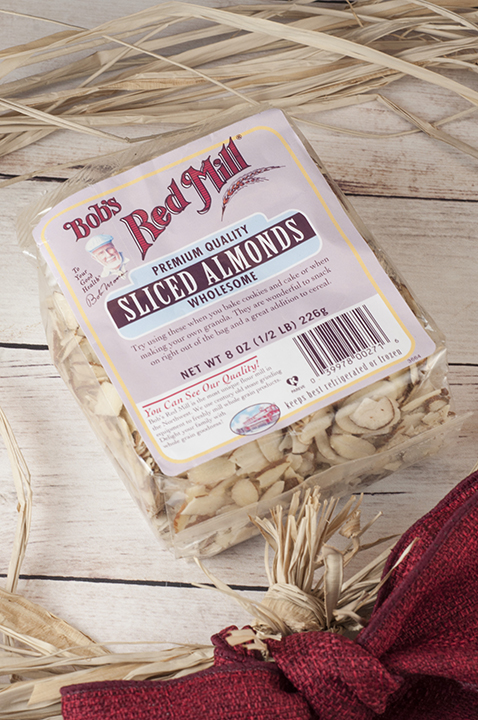 I get it. It's not even complicated and only has five ingredients. It's not some super unique creation or full of a million ingredients. All of that being said, it will still blow everyone away because the flavors are just unreal. The perfect amount of crispiness and buttery flavor is what this Almond Club Cracker Toffee is made of. Cookies made with crackers are where it's at! Here are some more "heaven on a cracker" recipe ideas:
Chocolate Graham Cracker Toffee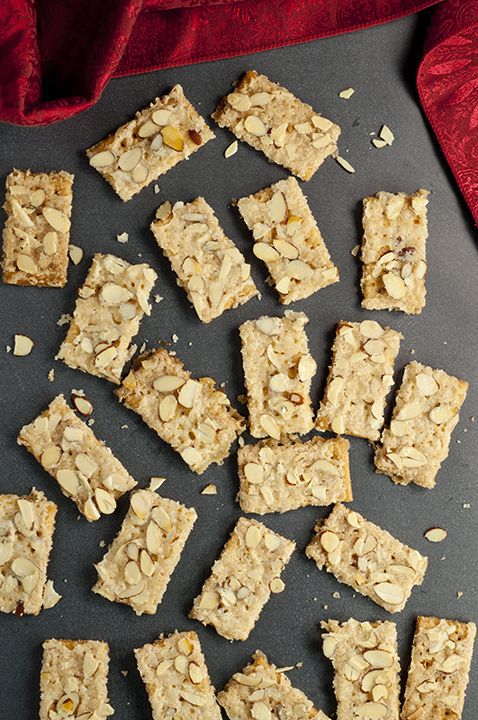 Almond Club Cracker Toffee
Prep time:
Cook time:
Total time:
Almond Club Cracker Toffee recipe is salty crackers coated in sweet toffee sauce & slathered with almonds. This will be your new favorite easy holiday treat!
Ingredients
1 stick butter (1/2 cup)
½ cup sugar
1 tsp vanilla
1 sleeve Club crackers
1 cup slivered or sliced almonds
Instructions
Arrange crackers holes side up on cookie sheet with sides touching. Pack them tightly together, even if you have to break some in half.
Melt butter and sugar together on stove on medium-high heat. When mixture gets bubbly, cook for about 2 minutes.
Lower to medium heat and keep stirring.
Remove from heat and stir in vanilla.
Pour mixture evenly over crackers and spread with pastry brush to cover crackers completely.
Sprinkle almonds on top and press them in a bit with your fingertips.
Bake at 350 for 7-8 minutes. Be careful not to let the crackers on the edges burn.
Cool and break apart. Enjoy!
- Craving more? Sign up for the Wishes & Dishes Newsletter for a fresh serving of content delivered every week to your inbox! And stay in touch on Facebook , Twitter , Pinterest and Instagram for all of the latest updates!